New Roofs
Residential & Commercial Services
NEED A RELIABLE ROOFING COMPANY IN GRESHAM OR THE PORTLAND AREA?
Residential Properties
At Rainy City Roofing, we understand the major decisions homeowners have to make when it comes to their roof — one of the most essential components of the home. A roof must have structural integrity to protect your home from the elements, especially for homeowners in the Pacific Northwest.
Our professionals are trained to provide the best roofing services in Portland. We perform roof replacements that last and help you get the most out of your investment. Every step of the way, we provide reliable services and installation to replace broken, leaking, outdated, or faulty roofs.
Commercial Properties
In addition to residential roofing, our team also has the tools and skills necessary to tackle larger commercial projects. We work with churches, schools, and other public places to provide exceptional roofing remodels and repairs.
We aim to minimize distractions as much as possible when we work with businesses during their open hours. We proactively communicate with our clients to ensure proper planning, so you can resume business as usual as much as possible.
Schedule Your Appointment
Ready to work with our team? Give us a call or click the button below to fill out our contact form and let us know more about your project.
Steep Slope Roofing
At Rainy City Roofing, we install steep slope roofing in Portland and other surrounding cities. A roof is considered a "steep slope" if the pitch of the roof is less than 18 degrees. Installing or re-roofing a steep slope roof requires a professional team that has experience with steep slope roofing installation.
At Rainy City Roofing, we install a variety of steep slope roofing styles in and around Portland. You can count on a finished product that exceeds your expectations. With our experienced and knowledgeable crew, you can feel confident working with us to install your new steep slope roof.
What to Expect from Our Team
Our Process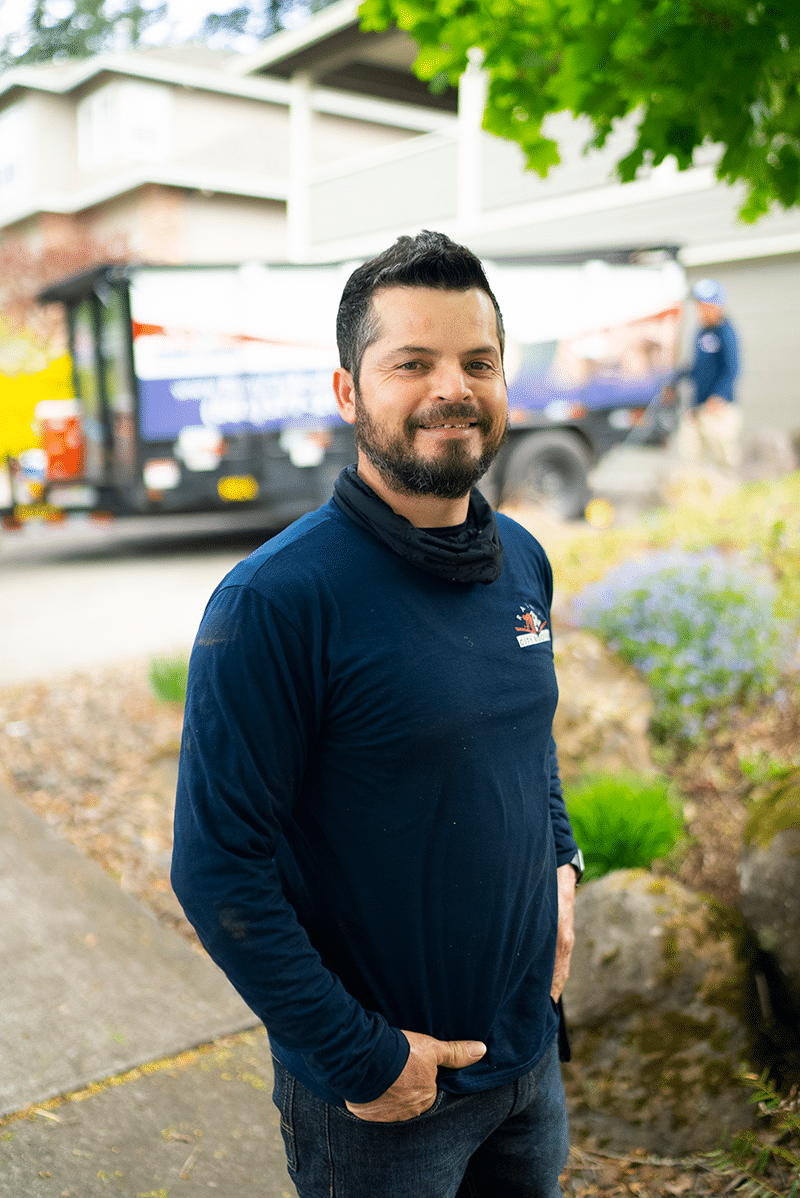 If it's clear that your home is in need of a new roof, why wait? We're happy to provide your home with a roof that will last for years to come. With our attention to detail and commitment to customer satisfaction, you will love working with us from start to finish.
We provide a number of roofing materials to give you the peace of mind that your roof will protect you in even the most severe conditions. Our available roofing materials include:
3-Tab
Laminates
Premium Shingles
Whichever option you feel is right for your home, rest assured that it will be installed with precision and efficiency by our experienced professionals. At Rainy City Roofing, you aren't just another customer — you're a friendly face that we want to keep safe with our services.
As a family-owned business, we have more than 20 years of experience and have built ourselves a reputation that we continue to live up to with pride. Don't let your roof get damaged by the unpredictable Portland weather. Call us today to see how we can provide you with roofing services that can truly last a lifetime.
Schedule Your Appointment Today: (503) 577-2176