Rainy City Roofing
Roofing Services in Portland
Residential & Commercial Roofing
Your #1 Choice for Roofing Services in Greater Portland
Our Services
Rainy City Roofing offers a variety of professional roofing services in the Portland Metro Area for both residential and commercial properties. We love working with local businesses and homeowners to ensure their roofs always look spectacular and stay in top shape year after year.
New roofs
---
Give your home the proper roof it deserves with a brand new installation.
Roofing & Re-Roofing
---
Does your roof need a remodel? Our re-roofing services get the job done.
Roof Repair
---
We take care of cracks & leaks fast to prevent damage & other issues.
Roof Cleaning
---
Keep your roof looking beautiful in any season with our cleaning services.
Gutter Cleaning
---
Our gutter cleaning services ensure your gutters stay in great shape.
Gutter Installation
---
Time for a gutter replacement? We've got you covered.
WHAT PEOPLE SAY
TESTIMONIALS
They did a great job and were even able to start early. Good communication and clean up. I would use them again!
Great quality product and service. Very competitive price. Workmanship was perfect that includes skylight install and gutter work. Would recommend to anyone looking to replace or repair roof. Always on time and responsive to all requests.
Rainy City is great. We re-roofed our house and they did excellent work. They were incredibly responsive and communicative. I will definitely recommend them to other people in the future!
OUR ADVANTAGES
WHY CHOOSE US
Rainy City Roofing is your top choice for roofing services in the greater Portland area. We know that when you need a reliable, trustworthy roofing company, you don't want to search endlessly. Now that you've found Rainy City Roofing, you know you have found a company you can count on year after year.
Second Generation Service
As a second generation roofing service, we take great pride in our work. To us, our business is about building connections with our neighbors and local businesses. We strive to give home and business owners the exceptional roof and gutter services they need to keep operations running smoothly.
With over 30+ years of combined experience among our crew members, you know Rainy City Roofing has the expertise required to give you the roof of your dreams.

Superior

Outcomes

We ensure every roof is built to the high-quality standards you deserve. We provide great outcomes for all clients.

Quality

Materials

Down to the last shingle, we ensure the materials used for your roofing project are built-to-last & always high-quality.

Free

Estimates

As part of our commitment to excellent customer service, we always provide free estimates.

Rain

or Shine Service

The PNW weather doesn't bother us. In every season, we're available to help with repairs, installs, & more.
We are here to help, Contact us today!
Reliable Roofing Services in the Portland Metro
Overview of Our Services
New Roofs
We provide new roofs for commercial buildings throughout Oregon. Although we are best known for our high-profile work, we serve a wide range of clients, including schools, churches, and other local projects.
We also help homeowners with new roof construction. At Rainy City Roofing, we understand the major decisions a homeowner needs to make when it comes to their roof. We help you choose the right materials for your needs and ensure your new roof lasts for decades to come.
Roofing & Re-Roofing
You have two roofing options when you need a new roof: re-roof or replace your roof. Essentially, you can replace your old roof with a completely new one, or you can have it torn off to start over.
As a highly experienced roofing service, we remove many types of roofing materials, including tile, slate, shakes, shingles, and more. We work year-round, in rain or shine. When we tear off a roof, the materials go directly into our trailer. We always keep your driveway and the rest of your property clean!
Roof Repair
Nothing is more frustrating than a leaking or damaged roof. Our maintenance and repair division provides fast and dependable maintenance, cleaning, repair, and other roofing services for all types of residential and commercial properties.
A quality roof makes for a protected home. Rainy City Roofing offers the roof maintenance Portland needs to stay safe and dry in any weather. Let us know what issues you are facing with your roof, and we will be on-site ASAP to diagnose and repair the problem.
Roof Cleaning
One of the things that makes us a standout roofing service in the Portland Metro Area is our roof cleaning services. We don't just install and repair new roofs — we keep them looking beautiful year-round. You can count on us to keep your roof in fantastic shape.
As a homeowner, you rely on your roof for a lot. It protects you and your family from rough and potentially dangerous elements. With regular cleanings, you can avoid cracks, leaks, and other wear-and-tear issues that can escalate into bigger problems.
Gutter Cleaning
We don't just tend to the roof on your home or business — we take care of the gutters too. Gutters are an important component of your roof and need a whole lot of TLC, especially for homeowners and businesses here in the Pacific Northwest. 
Branches, nests, leaves, and other gifts from nature make their way into your gutters and cause damage, flooding, water damage, and other issues. Regular gutter cleaning ensures that damages to your roof, gutters, and home are diminished.
Gutter Installation
Is your home or business long overdue for a new gutter system? Rainy City Roofing is a standout among our competition, thanks to our professional gutter installation and repair services. 
We often find that roofing and gutter issues or installations go hand-in-hand. That is why we offer installation services so you can receive a new roof and new gutters all from the same credible company. Or, if we notice a problem with your gutters while we are up there working on your roof, we can inspect the issue, present a diagnosis, and offer a repair.
Need a Reliable Roofing Service in Portland?
At Rainy City Roofing, we value fine craftsmanship and attention to every detail. Our knowledge and skills are backed by decades of experience. You can feel confident relying on our top-rated roofing services in the Portland Metro for roof replacement, roof repair, roof cleaning, and so much more! 
You will get a 100% FREE Estimate when you work with our team. Our roof specialists treat your roof with the respect and care you and your family deserve. We know that making decisions about your roof can be stressful, and we aim to make the process as transparent and easy as possible.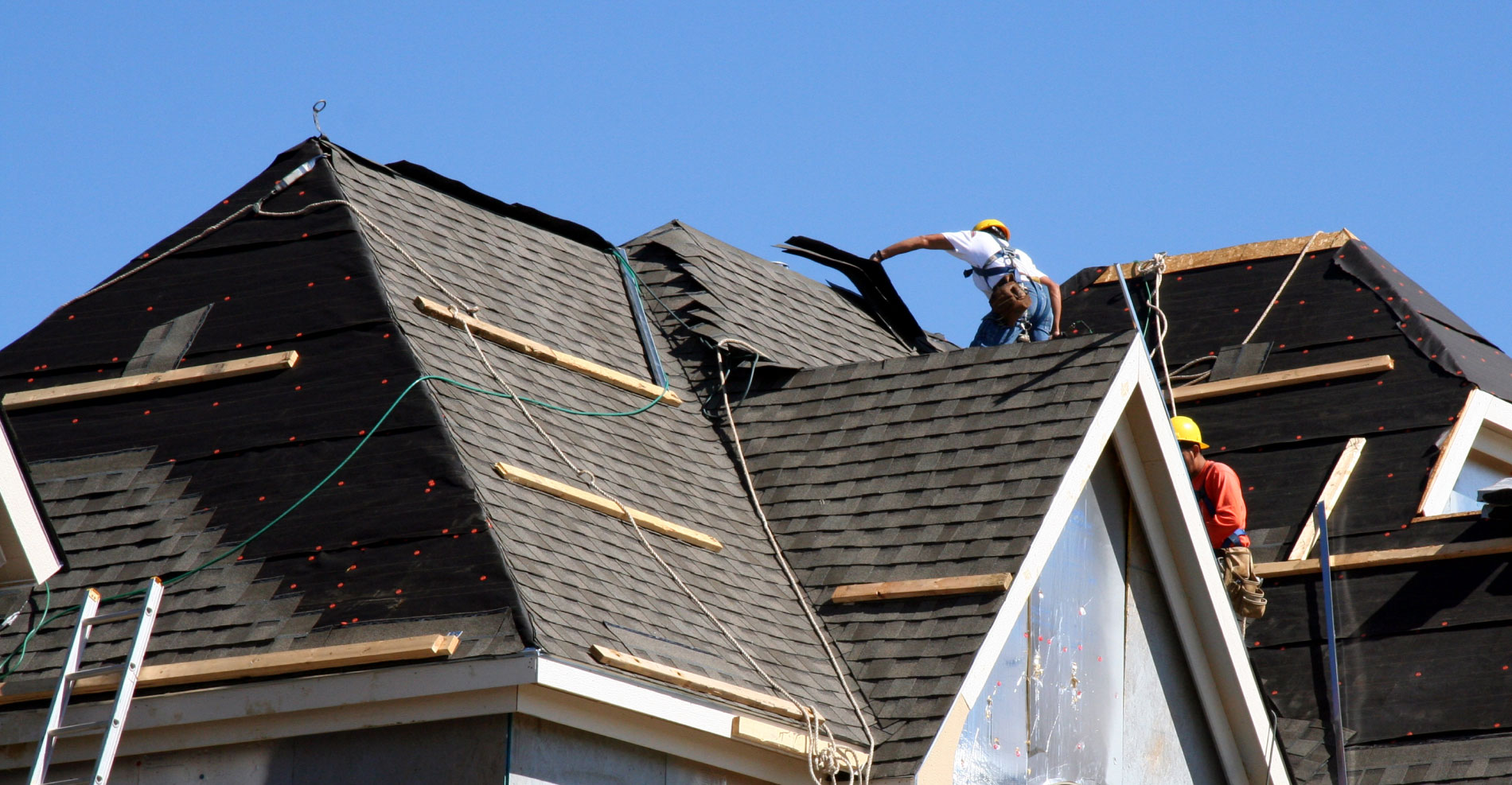 No matter what roofing services you need, we will ensure that you get fast and successful results at a fair price. With our free estimates, you will never have to wonder what kind of costs you can expect on your final bill.
If you are ready to work with a roofing service in Portland you can trust, look no further than Rainy City Roofing. Our commitment to customer satisfaction is unfounded and is part of why we have gained such a stellar reputation in the Portland Metro Area. You will love your roof by the time we are finished. 
Schedule Roofing Services in Portland Now: (503) 577-2176