Trusted, Local Molalla Roofers
Roofing Installation & Replacement
Serving All of Clackamas County, Including Colton, Molalla, Estacada, and Canby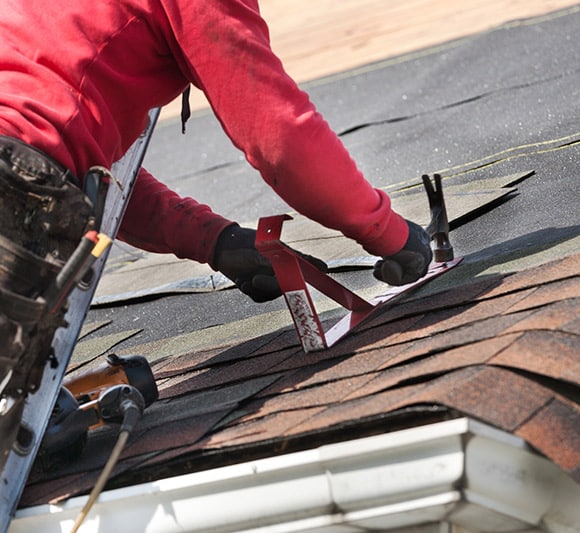 Looking for Professional Roofers in Molalla, OR?
Residential Roofing Services in Molalla
If you're remodeling your home and need a new roof, you can trust the Rainy City Roofing team to get the job done. Our Molalla roofers recognize that your roof is vital to your home's structural integrity, keeping your home safe from the famous Pacific Northwest rain and other inclement weather. That's why we take every measure to ensure nothing but the best-quality roof removal and replacement. Leaky, old, or damaged roofs are no match for our roofing services.
Commercial Roofing Services in Molalla
Need a new roof for a school, church, apartment complex, or multiple dwelling unit (MDU)? We offer a roof replacement service for commercial properties in Molalla that ensures high-quality service at a competitive price. Our goal is to tear off the existing roof and replace it with a new roof that will last for decades to come. As a professional roofer, we will communicate with you every step of the way so that you always know how to plan.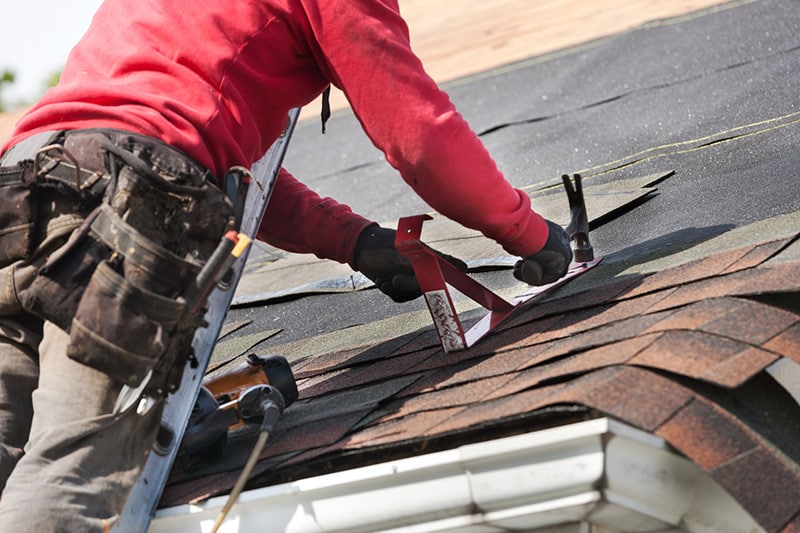 Think You Need a New Roof?
Reasons to Replace Your Roof
#1: Misplaced or Damaged Shingles
If there are shingles missing, curling over, or getting worn down, a roof replacement might be in order. Our professional roofers will drive to your place of residence or commercial property and inspect the damage first and foremost to see which course of action is best for your roof.
#2: Recurring and/or Multiple Leaks
More often than not, we get called because a customer's roof is leaking. Then, we go out and notice you have an old roof or one that's in bad shape. Roofs last 30-50 years, so there's a good chance you need a new roof if it's leaking a lot because it's at the end of its life.
#3: Raise Your
Home Value
Research shows that a new roof can boost your home value by as much as $15,427. That means that not only can you increase your curb appeal, helping your home look more attractive, but you can also help it sell for more if you decide to put it on the market.
Schedule Your Appointment
Ready for the roof of your dreams? Schedule an appointment now by clicking the button below!
Roofers | Molalla, OR
Molalla Roofing Services
At Rainy City Roofing, we offer everything you need when it comes to roofing. That includes:
Roof Removal & Tear-Off Roofing
If your roof is leaky or damaged, you may need a new roof. We can help with that! We will carefully assess the damage and take off your entire roof if needed.
Roof Replacement
When we replace your roof, we may start with repairing existing damage or leaks. We may also do a partial roof replacement and roofing maintenance, including gutter cleaning, moss removal, moss treatment, and roof cleaning. Then, we will take care of the re-roofing using your preferred roofing material. We can install various types of roofs, including steep roofs.
And More
In addition to the services above, we also offer roof repairs, roofing maintenance, dry rot repair, gutter replacements, skylight installations, and solar tube installations. Hiring Rainy City Roofing in Molalla for your roofing service is hiring a professional contractor who is dedicated to getting the job done right.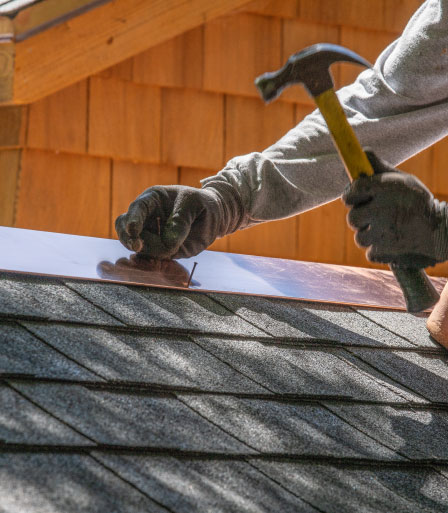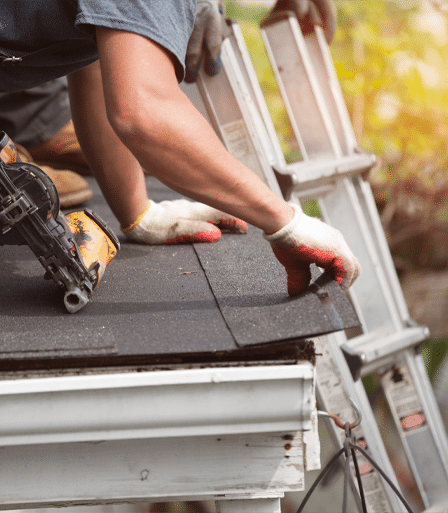 Reliable Roofing Company in Molalla
Why Choose Rainy City Roofing in Molalla, OR?
Rainy City Roofing is a family-owned roofing company serving Molalla and the rest of the Portland Metro area. We pride ourselves on providing high-quality, professional roofing services at great rates. Our team offers 20+ years of roofing experience, making us one of the best roofers in Molalla for roof removals, roof tear-offs, roof replacements, and roof installations.
Affordable Roofing Costs
Fully Licensed and Locally Owned
Commitment to Quality and Integrity
Accessories That Will Outlast the Roof
High-End Roofing Materials, From the Flashings to the Attic Bins
We Treat Your House With Respect, Leaving It Better Than When We Arrived
Request Roofing Services in Molalla Today: (503) 577-2176
Don't Put Off Getting a New Roof
Schedule Your Roof Replacement Today!
You deserve the best roof for your Molalla home. Book your roof replacement in Molalla now. We look forward to meeting you!
Call Us Today: (503) 577-2176
Molalla Roofing
Frequently Asked Questions
Below are common questions we get as Molalla roofing contractors:
DO YOU DO ROOF REMOVAL AND REPLACEMENT?
Yes, we do! We can do a roof tear-off and replacement if the need arises.
WHAT ROOFING MATERIALS CAN YOU INSTALL?
We can install roofing materials such as composite shingles, designer premium CertainTeed presidential shingles, CertainTeed asphalt architectural shingles, and other roofing shingles.
HOW LONG DOES IT TAKE TO INSTALL A NEW ROOF?
For older homes that have 3-5 roofs on top of one another, it generally takes 2-3 days with a team of 4-6 roofing contractors.
HOW MUCH DOES IT COST TO REPLACE A ROOF IN Molalla?
Roof replacement costs vary for different Molalla roofing companies and other factors, such as the roof pitch, slope, layers, and size of the roof. To get an accurate roof replacement cost, contact us for a free estimate.
WHAT IS THE ROOFING PROCESS?
All you have to do is call us to schedule an appointment. Our estimator will give you options, including a 30-year or 50-year roof. Then, we will come out and re-roof your home or building, making sure that the roof replacement meets local building codes.
WHAT IS YOUR ROOF WARRANTY?
The manufacturer's warranty is 30 years. We also offer a warranty of up to 10 years after the new roof is installed.
CAN I JUST DO A DIY ROOF REPLACEMENT?
It is not recommended to do your own roof replacement, as roofing is a dangerous job. Always contact roofing professionals: Trust us: the roof replacement cost will be worth it. We can also recommend a good roofing material for your roofing project so that you get the highest quality roof for the best price.